Sesamm Archives - Techfoliance
4 July 2017 | Nathan Sexer
Few weeks ago, MoneyConf was kicking off in Madrid and we have had great time sharing thoughts on the new financial era with influencers and emerging Fintech startups.
In case you could not attend, we are happy to highlight key take-aways … Read More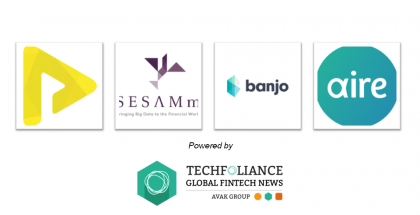 15 May 2017 | Team Europe
Every week, Techfoliance highlights four promising Fintech start-ups in different part of the world in various verticals: lending, payment, investment, etc. In this weekly FinTech mapping we have Dopay, Sesamm, Banjo and Aire.
Dopay
Dopay is a London-based Fintech … Read More