raisin Archives | Techfoliance EUROPE
20 November 2017 | Team Europe
Techfoliance is extracting key data and facts from industry reports on the rise of Fintech in Europe so that you can focus on what matters the most for you.
In this report published on September 2017, the consulting firm EY shared … Read More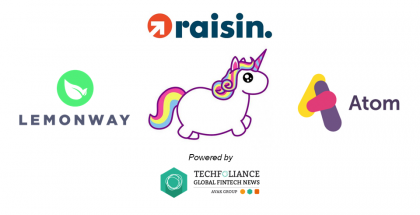 9 March 2017 | Team Europe | 15 Comments
Once a month, Techfoliance will select 3 European-based Fintech that have the potential to become a unicorn. The challenge is for you to identify which one is the next one.
A unicorn is a company with a market valuation of over $1 billion. … Read More