Etherisc Archives - Techfoliance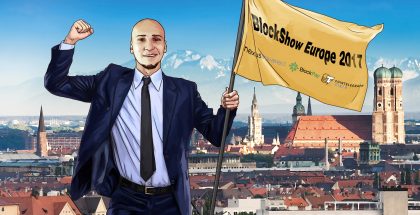 18 April 2017 | Nathan Sexer
Addy Creeze, CEO at Cointelegraph, said it: "Blockshow Europe 2017 is the largest European platform for showcasing established Blockchain solutions".
Key industry players were represented such as big corporations Deloitte and Commerzbank, established blockchain entities like Waves or Nxt Foundation and fast-growing startups like … Read More
31 March 2017 | Team Europe
Blockshow 2017, the biggest event in Blockchain in Europe, will take place in Munich next April the 6th. As a media sponsor, Techfoliance scouted 4 Fintech that are among the finalists of the Blockchain Oscar.
CoinDash
CoinDash is a social platform where the best … Read More