Claire Calmejane Archives | Techfoliance EUROPE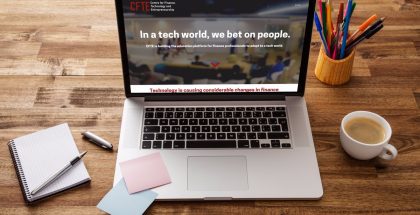 15 June 2017 | Team Europe | One Comment
CFTE is building the education platform to equip finance professionals with a comprehensive understanding of the digital shift that is dramatically transforming finance.
Technology is transforming Finance and is having a huge impact on jobs. This impact is both threatening traditional … Read More
7 December 2016 | Team Europe | 3 Comments
Techfoliance identified 10 french influencers in Fintech who are currently working abroad in investment firms, banks, consulting firms, Fintech start-ups or accelerators. 
Please find below the overview of the 10 french influencers who are actively promoting the Fintech sector … Read More